the top of my patio, I swear, i will take you on the photo guided tour of my apartment once I get it a bit cleaned up from hurricane 102 that has blown threw here.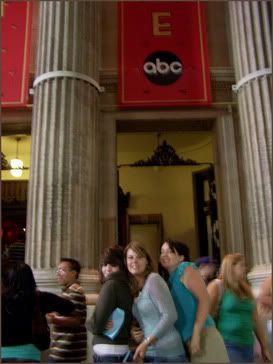 Kristal,Amber, and me at jimmy kimmle live!!! (with my new short haircut)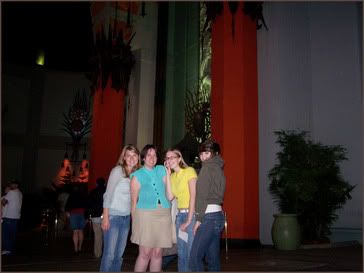 Amber,Me,Elise,Kristal @ jimmy kimmle live...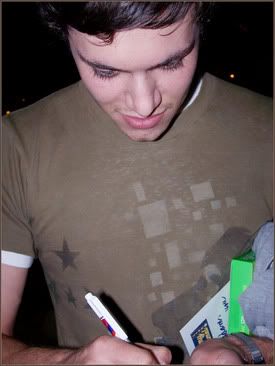 The whole reason we went to Jimmy Kimmle live.... the ever so hot adam brody!!!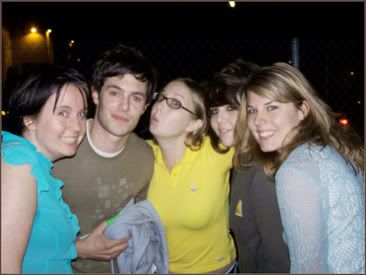 Yep, that is your truely touching the EVER SO HOT ADAM BRODY FROM THE OC... you want to be me at that moment admit it you do....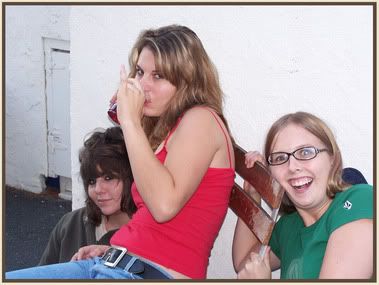 Kristal, Amber, Elise on labor day, a bit of party fun in the world of work we have out here!!!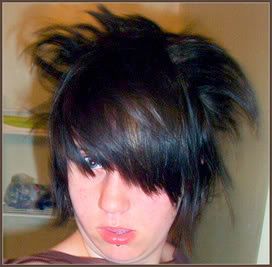 my new hair cut.. me like 2 days ago... a bit tan and happy here in california!!!!